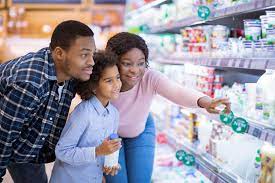 The Top Wholesale and B2B Platforms for Nigerian Sellers
There are no two ways about it: if you're looking to do business in Nigeria, having a B2B platform is vital. This holds true whether you have an online store or not – even local brick-and-mortar shops need a way to sell their inventory and connect with international customers! In this article we will look at the top platforms for wholesale and B2B sales from both sides of the table.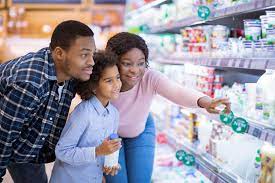 Section 1: What is a wholesale platform?
Wholesale platforms are very different to other types of e-commerce businesses and other type of online stores. They are not strictly for local Nigerian businesses, but for entrepreneurs or professionals looking to sell their wares internationally.
These platforms give sellers the ability to build up large and diverse inventories and market their products in local and foreign markets. With online stores, on the other hand, sellers usually build up the inventory, and then have to find ways to promote, distribute and ship the goods to their customers. With an online store, you can expect to have to create your own brand, in order to connect with customers.
Why do you need a wholesale platform?
Simply put, wholesale platforms allow you to sell your goods at wholesale prices. There are two different types of wholesale platforms you can use to sell your inventory to the highest bidder.
1. Wholesale Hub: allows you to sell your products wholesale through an online platform, therefore being able to charge wholesale prices for your products. This is great if you already have a website with your own store.
2. Online Marketplaces: allows you to sell your products in bulk. This is great for online stores, or businesses with offline locations.
Wholesale hub options
1. Jumia Wholesale
Jumia Wholesale is Jumia's wholesale business hub. It offers buying, selling, collection and buying & selling services for both offline and online businesses.
2.
Let's get straight to it: from the wholesale side, there are a few platforms that allow you to sell your products online. Some of them are even international platforms that have partnered with local players to offer more services and products to Nigerian sellers. Here's a short list:
Yoola
Launched in 2015, Yoola has so far managed to gain impressive traction among tech enthusiasts in Nigeria. It's a robust wholesale platform that focuses on delivering excellent customer service. The platform allows sellers to sell in multiple categories – such as electronics, fashion, health, home & garden and fashion accessories – and establish online stores at an affordable rate.
What is B2B?
For small business owners in Nigeria, a B2B is simply when your business is supplying a company or an organisation with a specific service, or products. There are essentially two types of B2B: distribution and marketing.
Distribution is where you deliver your products or services to a company, or a consumer, and then the company takes the goods from you and provides it to the customer. Marketing is where you provide your services to a customer, or a company, and then they take the goods from you and provide it to their own customer. It's a fundamental principle of selling in business: supply, then demand.
You need a B2B platform to bridge this gap. It's a much easier way to do business in Nigeria than having an office in one of the many bustling cities in the country.
Why does Nigeria need B2B platforms?
Before we talk about which platform to use for your business, we need to have an in-depth understanding of the opportunities in Nigeria. There are many reasons why Nigeria needs wholesale and B2B platforms, and most of them boil down to a couple of core factors:
In the absence of proper channels, some products and services in Nigeria go un-produced, therefore not reaching the market.
In the absence of proper channels, some products and services in Nigeria go un-produced, therefore not reaching the market. Vendors get ripped off – due to lack of contracts, many end up losing money for products and services they cannot sell.
– due to lack of contracts, many end up losing money for products and services they cannot sell.
AfricanTrading Platform
AfricanTrading is a stellar service that aims to bridge the gap between buyers and sellers, helping small and medium enterprises (SMEs) get international sales. It helps suppliers to create marketing campaigns, listing online services and offers for their products in international markets, and selling locally on the African continent. These are just some of its features.
AfricanTrading aims to have a client list of several hundred by 2018, and offers payment processing and invoicing, a buyer-seller live chat, and regular support services, as well as customer reviews. The company also has offices in Lagos and Johannesburg, South Africa.
With over 1,000 sellers on the platform, there is plenty of opportunity to expand.
The conclusion
With all the support and tools out there for online sellers, some of them are still frustrating for business owners looking for a reliable wholesale platform. It's time to find the right solution for your business and let it be the foundation of your online store, and your main channel of marketing.
In the meantime, if you're looking for a unique wholesale platform for the Nigerian market, let us know in the comments section below! We're working hard to make it happen for you, and you won't regret taking the time to visit our platform to read the other helpful articles!