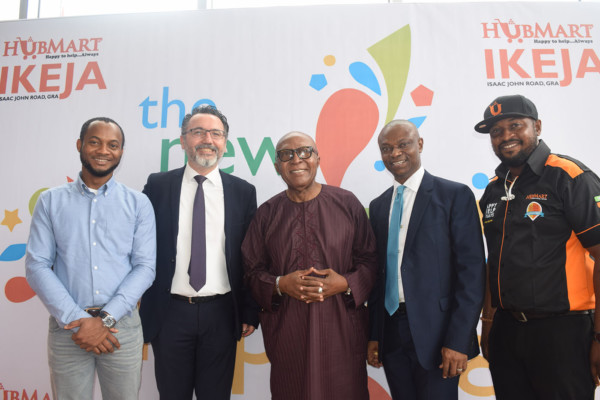 Chief Executive Officer, Hubmart Stores Limited, Murat Bektaslar, has said confidence is gradually returning in the economy after exiting recession that enveloped the country in 2016, and part of 2017, which slowed consumer purchasing power.

Bektaslar made the remark during the Awoof Promo draw organsied by the company to appreciate customers, who patronised their three outlets in Lagos, stating that retail business has huge potential in Nigeria.

Winners, who emerged in the different categories of the draw from the Lekki, Victoria Island, and Ikeja outlets, carted away shopping vouchers amounting to over N3.5 million for the first months draw.He said the promo is to reward customers for their loyalty adding that Hubmart also plans to open a new outlet in Omole Estate, Ikeja by next month, while additional four will debut next year.
Bektaslar continued: "We have come a long way from one outlet in Victoria Island to three outlets, which will soon become four with Omole coming on stream this quarter. We take pride in our capabilities, and our acceptance by our teeming customers is a testament to the good work we have done. The Hubmart Awoof is a small way of telling our customers, thank you."
Nigeria' music legend, Onyeka Onwenu, who conducted the promotional draw, said Hubmart is adding value to the Nigerian economy, and creating employment opportunities for many Nigerians.

Vice President, Marketing, Cheng Fuller, said the reward is a way of delighting the customers, and urged more people to shop from Hubmart, as the more purchases a customer makes, the more the chances of winning are increased. Hubmart Stores earlier in the year inaugurated its newest shop on Admiralty Way, Lekki. The Store has promised to unleash "the mother of all black Fridays" this November, and urged customers to get ready to storm the outlets for mind boggling offers from the 16th to 23rd November.