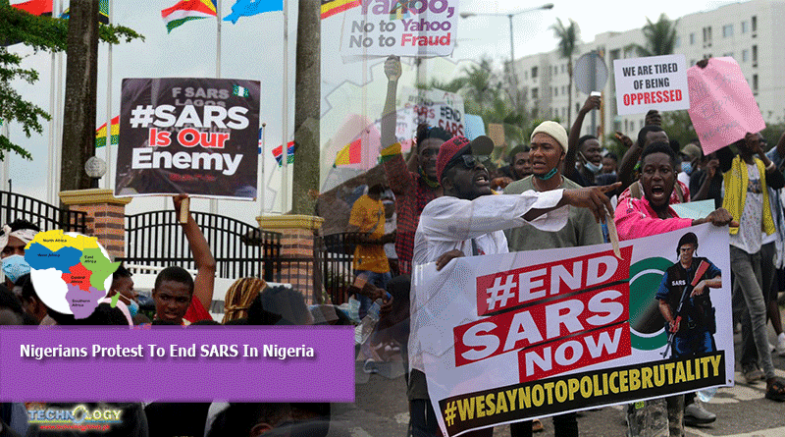 Visit https://tradenaira.com/news for more business news.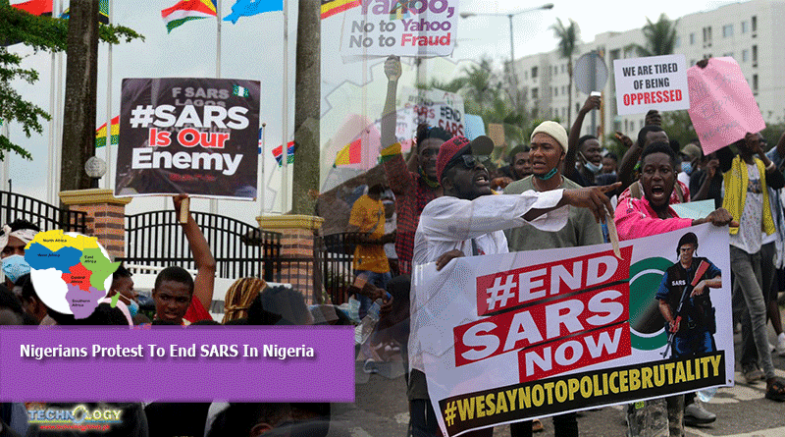 Amnesty International has accused the Nigerian Government of shielding perpetrators of the killings during the nationwide #EndSARS protest.
The rights group said the Government has "failed to bring to justice those suspected to be responsible for the brutal crackdown by security forces on peaceful #EndSARS protesters at Lekki toll gate and Alausa in Lagos in October 2020 and have brazenly attempted to cover up the violence."
"Since the assault by security forces, which killed at least 12 people, Nigerian authorities have targeted supporters of the protests against police brutality by the disbanded SARS."
Amnesty International's reaction and many others have continued to trail the halted #EndSARS protest against police brutality, extortion, and extrajudicial killing of Nigerians.
For over two weeks, Nigerians, mostly youths in Lagos, Abuja, and other major cities, called for police, security, and good governance reform.
The protests, which started peacefully, at Lekki Toll Plaza in Lagos turned bloody on the night of
Although the military denied shooting initially but later admitted its personnel only fired blank bullets at the peaceful protesters.
But Amnesty International, BBC, CNN, and local media outlets' investigations cast doubt on the military's claims.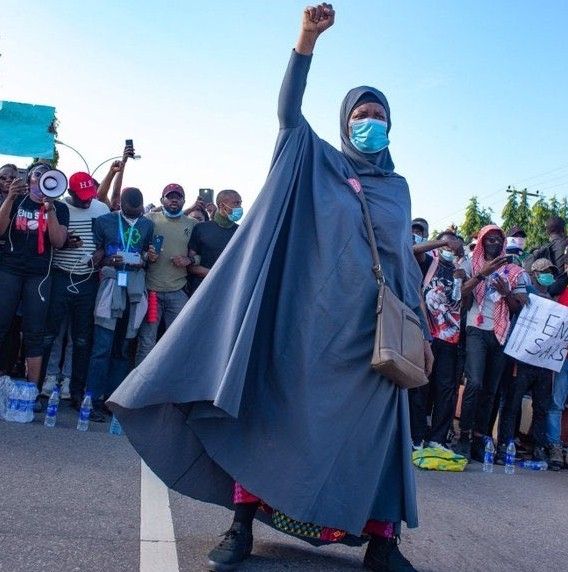 Amnesty International said it has proofs in a new timeline of investigation that shows the Government that state security forces' shooting of unarmed protesters was done. It insisted unarmed protesters were killed that night by soldiers.
The rights group in October said, "At approximately 6.45 pm, the Nigerian military opened fire on the #EndSars protesters who were peacefully calling for an end to police brutality."
Amnesty International said about 12 persons were killed in Lekki Toll Plaza and Alausa, Ikeja area of Lagos State. The Government has since accused the rights group of falsehood and vesting anti-democratic interests in Nigeria.
The rights group said it is displeased that in 100 days after the alleged killing of protesters, "No justice for victims, supporters of #EndSARS movement continue to face intimidation, authorities yet to initiate concrete policy reforms.
"Some of the movement's supporters have had their bank accounts frozen."
The killing and intimidation of protesters, Amnesty International, said "have cast a shadow over Nigerian society that lingers to this day.
"Instead of bringing suspected perpetrators of #Lekki shooting to justice and prioritizing genuine police reforms, Nigerian authorities have been abusing their powers by subjecting those who supported the protests to intimidation, harassment and smear campaigns."
In November, the Lagos State government set up a panel of inquiry to investigate the bloodshed and broader allegations of abuses by SARS, featuring testimony by the army that presented videos to back its claims.
The Government has promised a string of reforms in response to the protests and disbanded SARS, replacing it with other security forces called SWAT.
In Nigeria, Police capture 12 suspects over-furnished theft and unlawful gun ownership in Niger.
Also, NANS backs NDLEA over medication tests for understudies.