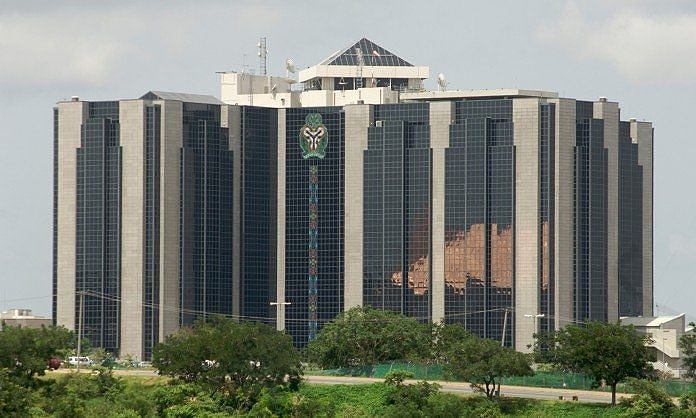 The Central Bank of Nigeria (CBN) on Thursday issued guidelines for licensing, regulation and operation of payment service banks (PSBs) in the country.
The Director, financial policy and regulation department of the regulatory body, Kevin Amuga, said the guidelines were in furtherance of the apex bank's effort to leverage on technology to promote financial inclusion, enhance access to financial services to the rural poor, low income earners and financially excluded in the society.
In line with the National Financial Inclusion Strategy (NFIS), the CBN seeks to ensure over 80 per cent of the bankable adults in Nigeria have access to financial services by 2020.
Despite several initiatives, including Introduction of microfinance banking, agency banking, tiered know-your-customer requirements and mobile money operation (MMO) in pursuit of the objective, the CBN noted inclusion rate remains below expectation.
To drive financial inclusion, the CBN said it has collaborated with groups, like the Nigerian Communication Commission, commercial banks, mobile money operators and telecommunications companies to conduct several studies.
The regulator said the latest regulations are to provide for the licensing and operations of PSBs in the country to utilise the mobile and digital channels to enhance financial inclusion and stimulate economic activities at the grassroots through financial services.
Dos and Don'ts
The PSBs would operate mostly in the rural areas and unbanked locations with the financially excluded persons as target, including not less than 25 per cent of financial service touch points in such rural areas as may be defined by the CBN.
Besides, operators would be expected to enter into direct partnership with card scheme operators, with such cards not eligible for foreign currency transactions.
Also, operators would be allowed to deploy automated teller machines (ATMs) as well as point of sale (POS) devices in some of the rural areas.
They would also be free to operate through banking agents and roll out agent networks with the prior approval of the CBN, while other channels, including electronic platforms, would be used to reach-out to customers.
To supervise and control the activities of the various financial service touch points and banking agents, operators would be allowed to establish coordinating centres in clusters of outlets.
The CBN said technology deployed by operators to drive their operations would have to conform to best practices on data storage, security and integrity.
Under the guidelines, the CBN said PSB operators would be allowed to accept deposits from individuals and small businesses covered by the deposit insurance scheme as well as carry out payments and remittances (including inbound cross-border personal remittances) services through various channels within Nigeria.
Also, PSB operators would be allowed to handle sale of foreign currencies realised from inbound cross-border personal remittances to authorised foreign exchange dealers as well as issue debit and pre-paid cards on their names.
Other approved services by the PSBs include operation of the electronic wallet; render financial advisory services; invest in Federal Government and CBN securities as well as carry out such other activities as may be prescribed by the CBN.
Under the guidelines, PSB operators were barred from granting any form of loans, advances and guarantees (directly or indirectly), or accept foreign currency deposits; deal in the foreign exchange market and undertake insurance underwriting.
Operators were also not allowed to undertake any other transaction not prescribed by the Guidelines, by accepting any closed scheme electronic value (airtime) as a form deposit or payment or establish any subsidiary.
Promoters of payment service banks (PSBs)
Promoters of PSBs may include banking agents, telecommunications companies (Telcos), through subsidiaries; retail chains (supermarkets, downstream petroleum marketing companies) and postal services providers and courier companies.
Other promoters may include mobile money operators (MMOs desirous of converting to PSBs, financial technology companies (Fintech), financial holding companies and other entities subject to CBN's approval.
Requirement for application
Applications for selection as PSB operators shall be accompanied with a non-refundable application fee of N500,000 in bank draft to the CBN; evidence of minimum capital deposit, capital contribution by each shareholder, name reservation with the Corporate Affairs Commission (CAC) as well as detailed business plan or feasibility report.
To secure a final license, the guidelines stipulate not later than six months after obtaining the approval-in-principle, PSB promoters must submit application to the CBN, with a non-refundable licensing fee of N2 million in bank draft.
The application would be accompanied with the Certified True Copy (CTC) of Certificate of Incorporation of the bank.